With 25 years of experience in the industry, CONCESSION is one of the most dynamically operating carpentry companies in Poland and Europe
We offer comprehensive carpentry works and services for offices, hotels, interiors of shopping malls, cinemas, cafes, restaurants, shops and all kinds of service areas. CONCESSION also offers furniture for yachts, building development projects, apartments and housing estates.
Companies located in Poland as well as seated within the European Union and the Middle East are the key recipients of our services and products. Our Company's products can be found in such remote locations as Saudi Arabia, Nigeria, Sri Lanka, the United States and Cape Verde Islands. The Company has wide experience in efficient assemblies also beyond Poland and in forwarding its products by sea, road and air freight.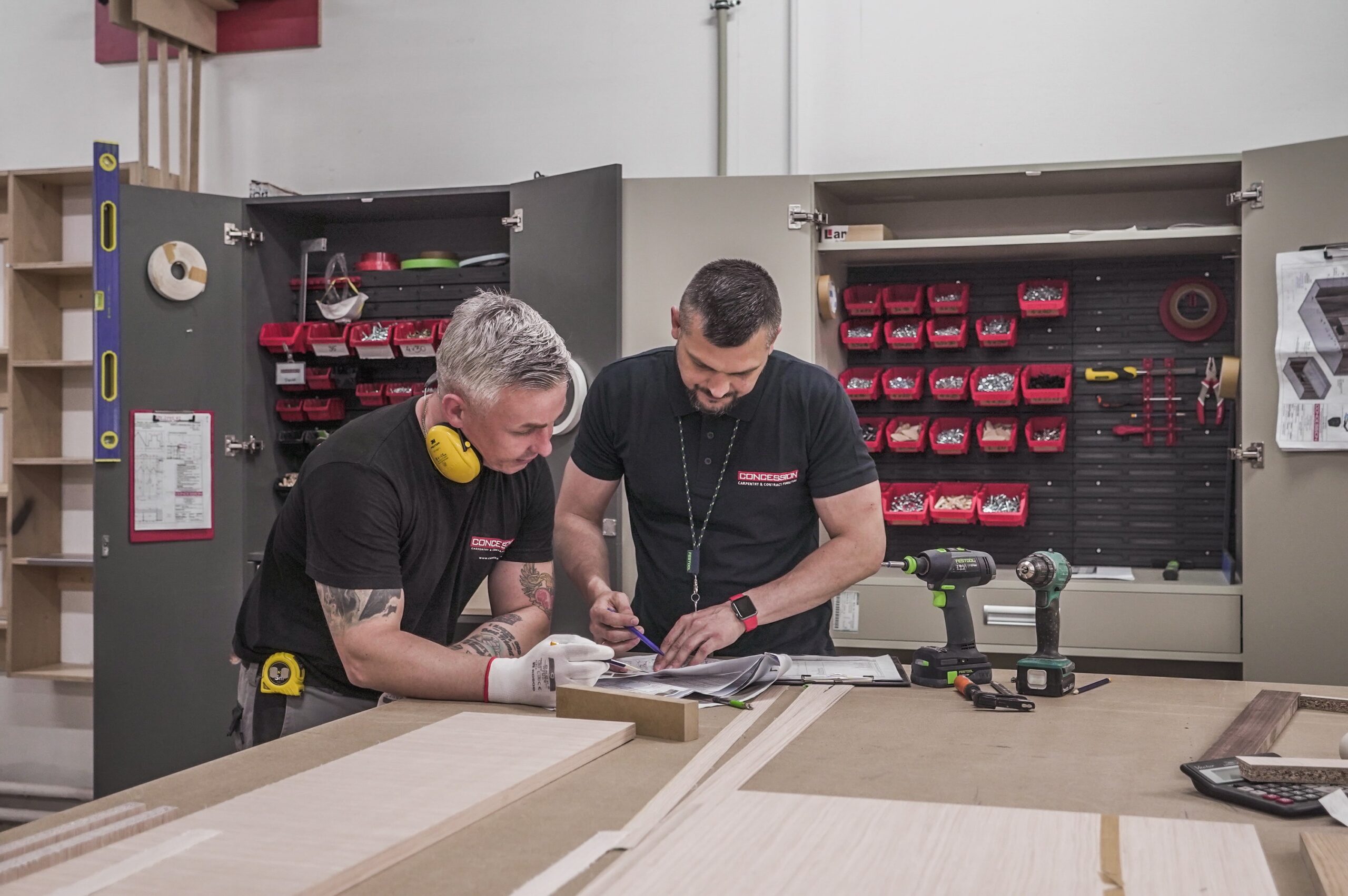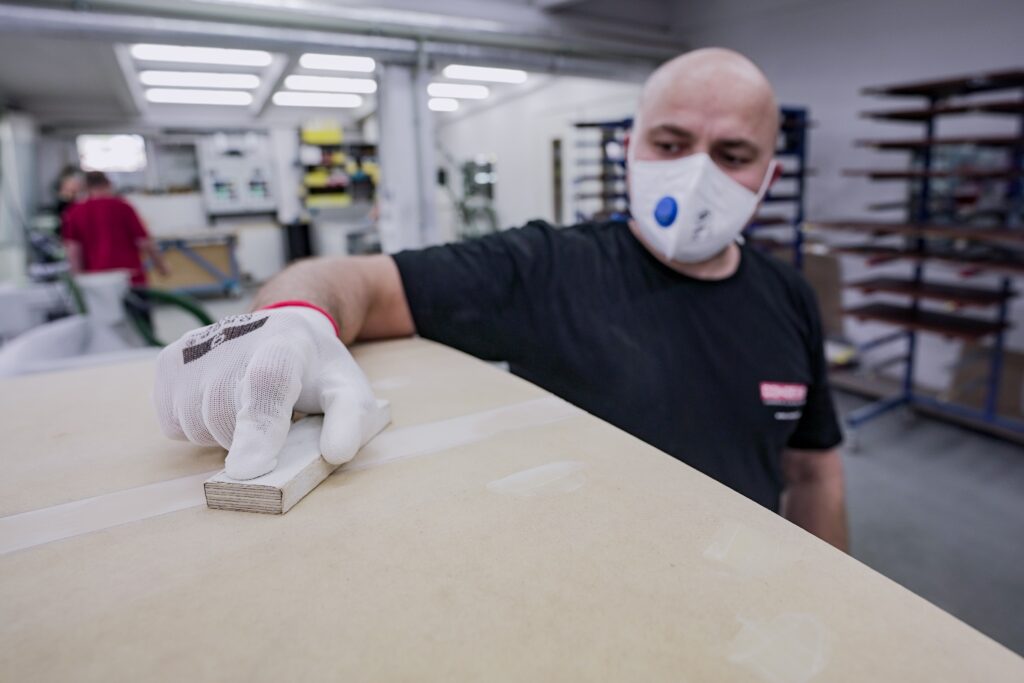 CONCESSION focuses on its continuous development by investing into the machinery park and the competences. Its highly specialised staff provides the Company with solid grounds for success and allows it to look to the future with optimism.
Production and all activities connected with its organisation are conducted in our plant in Bialystok, Poland, at 16 Kleeberg Street.
CONCESSION takes part in various international fairs, presenting its products and innovations there. For several years now, its stands can be visited at trade fairs in Poland, Germany, Spain and the Middle East.
The most important assets of our Company are as follows:
High level of organisation in the Company employing a group of more than 150 specialists working in the following departments: sales and quotation, project management, architecture, wood technologies, logistics, production and quality control.
Production management and quality control system implemented in the Company. The Company is equipped with a unique system for detailed production planning, control of time spent on individual projects and a variety of cost analyses.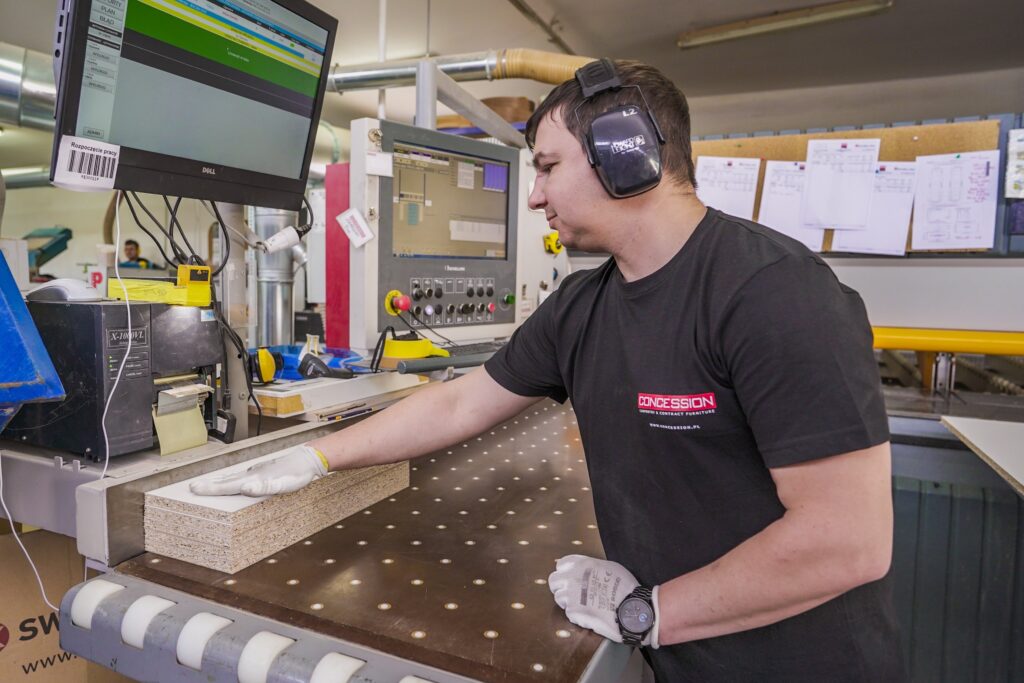 The complete machine park lets us to conduct all carpentry works in one place under one roof. The Company has its own 3 CNC IMA centres including: our curved-edge-banding centre, numerical drills, new modern varnishing department with CEFLA varnishing automatic unit and professional drying rooms, a veneer gluing and preparation department, and a Solid Surface materials processing unit.
Capabilities to efficiently run complicated contracts in the field of production exceeding value of over 1 Million PLN for single project only. It is possible thanks to the high level of organisation and the size of the company.
Depending on degree of project preparation, such orders may be processed even within 8 weeks.